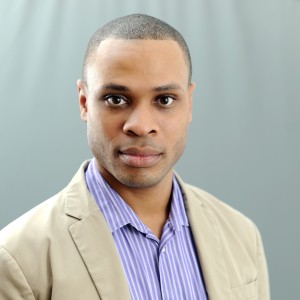 Ivan Lett is a New York-based marketing, publishing, and communications professional; poet; and freelance writer. Since 2007, he has worked in scholarly and commercial book publishing and university communications, advising fiction and nonfiction authors and researchers on strategies for print and digital publication.
He holds degrees in English and History from Yale and NYU, respectively, and his academic interests include: the intersection of identity, genetics, and equity in the 18th-21st centuries; Modernism and the development of subjectivity; and, the understanding of gender as power throughout human civilization. Areas of particular expertise include: imperial and 20th-century British history, the monarchies of Western Europe, African-American literature and history, gender in American comic book history, and narratives from the transatlantic Age of Revolution and the subsequent growth of enfranchisement in liberal democracies. His MA thesis was titled: I See Myself in You: "Visual Literacy", Empire, and Women's Political Subjectivities in the Aesthetics of the Anglo Modernist Avant-garde, 1911-1915. He is a proud supporter of university press publishing and literature in translation.
His poetic and creative writing focuses on contemporary re-imaginings and retellings of literary and historical periods, such as the Harlem Renaissance, The Odyssey, the lives of medieval royalty, and the irresistibly narcissistic forms of the roman à clef and the bildungsroman. Current projects include: Haarlem Reborn: a novel in verses; Inert Gas, Atomic Soul: love poems; and a memoir about skin color.
He is known to pontificate about political, cultural, educational, racial, and gendered issues in society. You will find some of that writing on this site, with no association to employers past or present.
Around the Web
On Twitter
On Politicon's "Booked Up with Jen Taub" podcast
On Open Letters Monthly and Open Letters Review
At the 2022 [margins.] conference: "On Publishing & Publicity", virtual panelist; August 6, 2022
At a 2022 Hurston/Wright Foundation Writer's Week Retreat: "Life of a Book," virtual panelist; June 27, 2022
On Gathering the Coven: A Talk Show for Witches, guest; November 23, 2018 and July 16, 2019
Association of American University Presses (AAUP) Digital Panel: "It's Not Scary: The Art of Getting Published with a Scholarly Press", panelist; November 13, 2015
AAUP Webinar: Social Media and the Modern Marketing Campaign, moderator; April 30, 2014
AAUP Annual Meeting 2013: Pre-Meeting Workshop: Digital Marketing for Beginners, panelist; Boston, MA; June 20, 2013
RJ Julia Booksellers Seminar: "How to Publicize and Promote Your New Book", co-speaker; Madison, CT; February 6, 2013